Home » Home
Home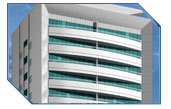 Mass Consult (ماس كونسلت) is a UAE based architects, civil engineering and design consultancy with 30 years of experience in a broad portfolio of projects. Our goal is to achieve satisfaction by delivering the top of the line services with complete reliability and quality control.
Mass Consult has a highly dynamic and experienced staff that are up to date with the latest engineering technologies, software and systems in order to deliver clients engineering solutions with innovative ideas.
If you have comments or questions about Mass Consult's services, or simply need more information, you may navigate to the Contact page in the menu above.